Discover Unprecedented Living with the Premium Plotting Project
SAA has recently revealed its most exquisite and upscale plotting project named Meadows by the Orchard. This extraordinary venture is a true embodiment of a high-end lifestyle, combining opulence, aesthetics, and functionality for an unparalleled living experience.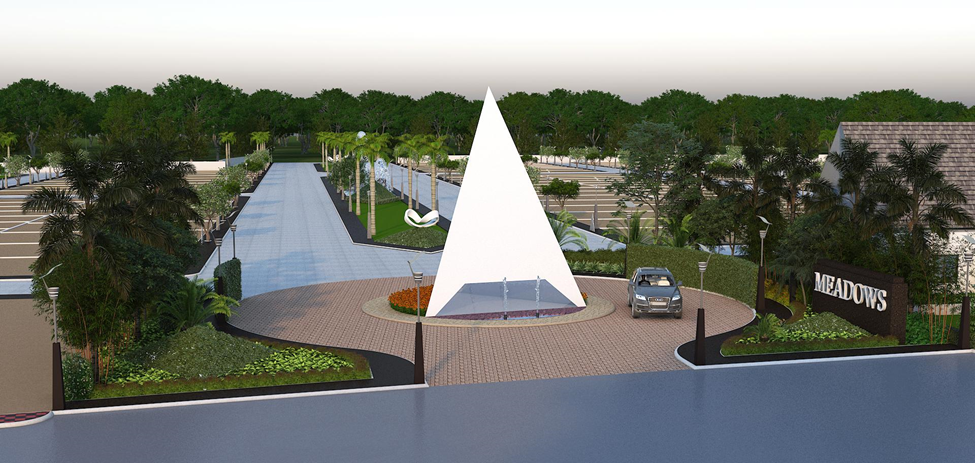 The Architectural Marvel Designed by Mr. Navendu Shrivastava
Renowned architect Mr. Navendu Shrivastava has lent his expertise to create a masterpiece in the form of Meadows by the Orchard. With a vision to redefine modern living, he has flawlessly incorporated contemporary architectural principles to offer a harmonious blend of luxury and comfort.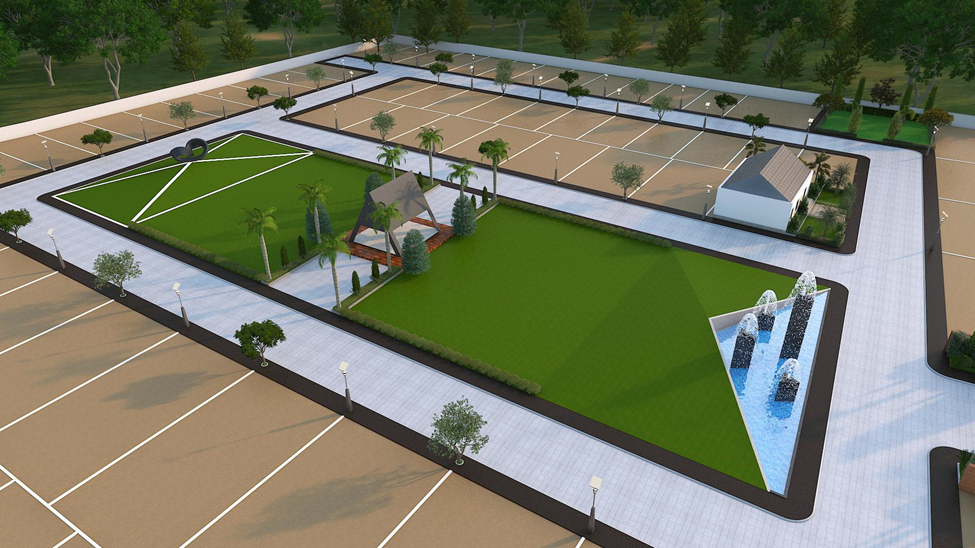 Embracing Nature: Dedicated Green Spaces and Walkways
Meadows by the Orchard understands the importance of being connected with nature. That's why the project boasts dedicated green spaces and walkways, allowing residents to immerse themselves in the serenity of lush landscapes. Take leisurely strolls or engage in outdoor activities while enjoying the tranquil ambiance.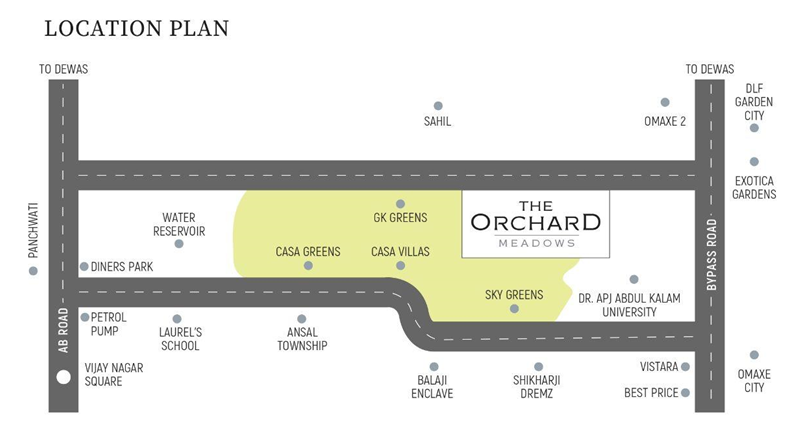 Conveniently Located Near Talawali Chanda
Situated near Talawali Chanda, Orchard Meadows offers a prime location with easy accessibility to Vijaynagar and its surrounding areas. Enjoy the benefits of a strategic location that brings you closer to schools, hospitals, shopping centers, and other essential amenities. Experience the convenience of having everything you need just minutes away.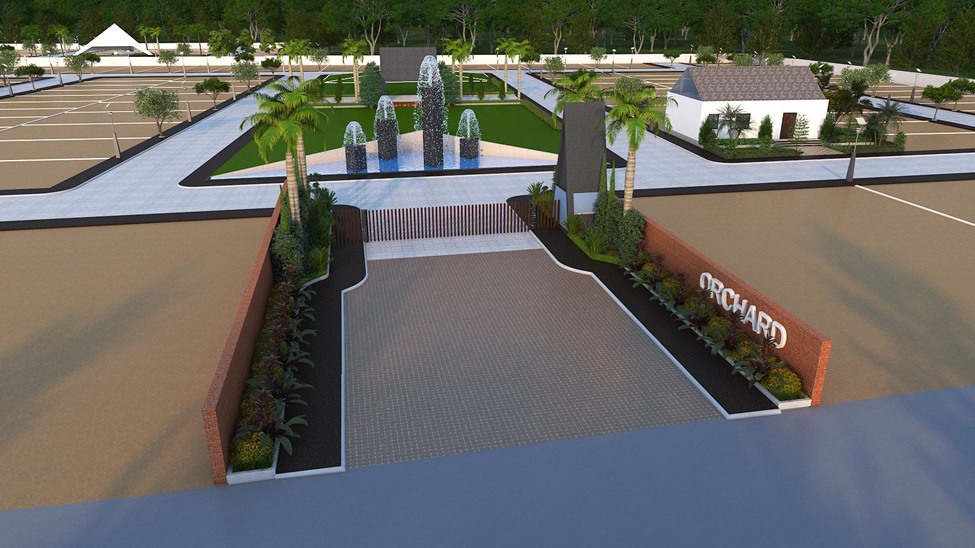 Discover the Exceptional Amenities
Orchard Meadows presents a host of exceptional amenities that cater to the desires and needs of its residents. With a focus on providing a luxurious and convenient lifestyle, the project ensures that every aspect of modern living is well taken care of.
Landscaped Garden: A Serene Oasis
Immerse yourself in the beauty of nature with Orchard Meadows' meticulously designed landscaped gardens. Escape the hustle and bustle of daily life and find solace in the tranquility of lush greenery. The serene oasis provides the perfect setting for relaxation, rejuvenation, and peaceful moments.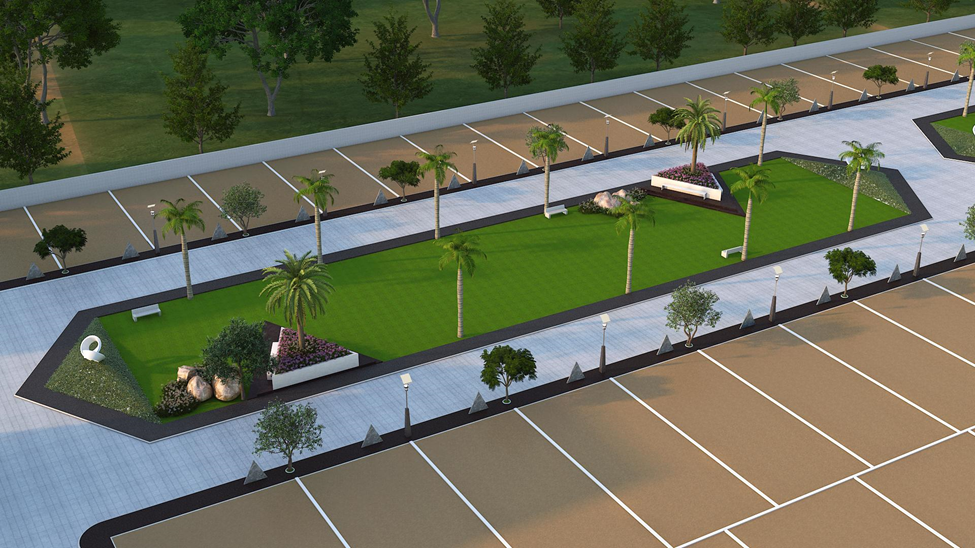 Secured Campus: Peace of Mind
Your safety and security are of utmost importance at Orchard Meadows. The project features a well-planned and secured campus, offering residents peace of mind. Enjoy the freedom to roam within the premises, knowing that you and your loved ones are protected in a secure environment.
Kids Play Area: Fun and Frolic
For the little ones, Orchard Meadows provides a dedicated kids play area. Let your children's imagination run wild as they explore the play zone filled with exciting activities. From swings to slides and everything in between, this space ensures that your kids have endless fun and create beautiful memories.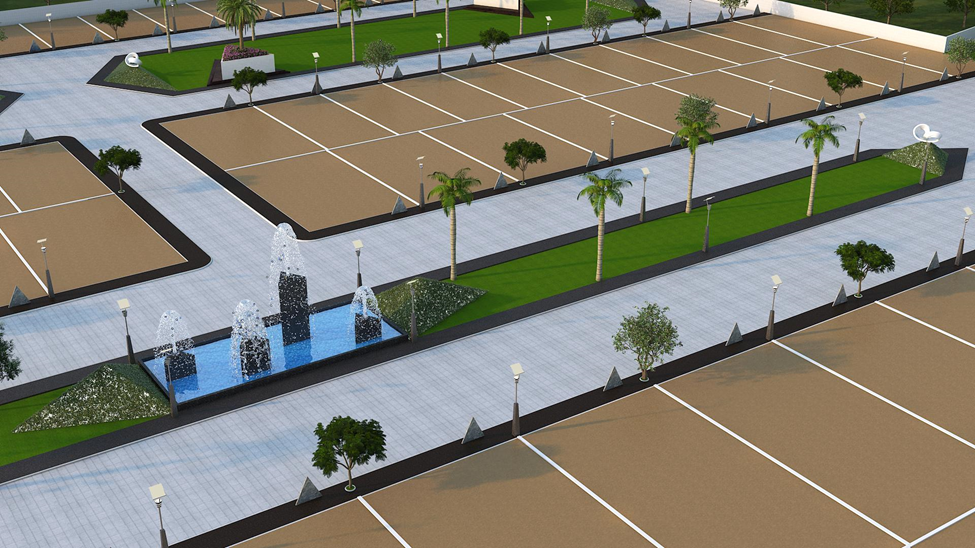 Wide Roads: Smooth Connectivity
Navigating within Orchard Meadows is a breeze, thanks to its wide roads. The thoughtfully planned infrastructure ensures smooth connectivity, making it convenient for residents to move around the project without any hassle. Experience effortless commuting and easy access to various amenities within the premises.
Underground Electricity Cable: Uninterrupted Power Supply
Orchard Meadows takes pride in its underground electricity cable system, which ensures uninterrupted power supply to every corner of the project. Say goodbye to unsightly overhead cables and embrace a clutter-free environment. Enjoy a seamless electricity connection, allowing you to make the most of modern living.
Systematic Drainage System: A Clean and Hygienic Environment
Maintaining cleanliness and hygiene is a priority at Orchard Meadows. The project boasts a systematic drainage system that efficiently manages waste and ensures a clean environment. Live in a community that values cleanliness, and revel in a healthy and hygienic living experience.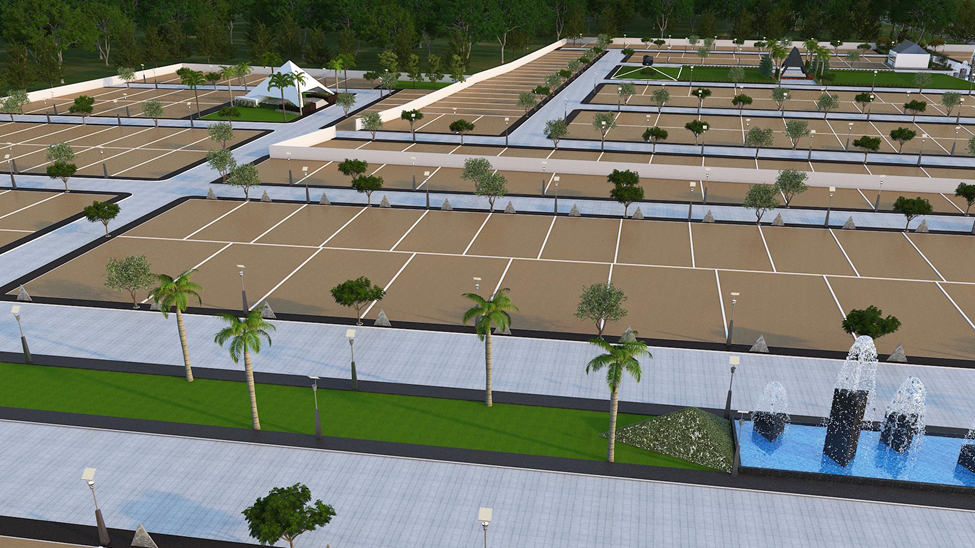 Street Lights in Every Lane: Illuminating Pathways
Feel safe and secure even after sunset with street lights illuminating every lane at Orchard Meadows. Enjoy well-lit pathways that enhance visibility and create a welcoming ambiance. Whether you take an evening stroll or return home late, the well-lit streets provide a sense of comfort and security.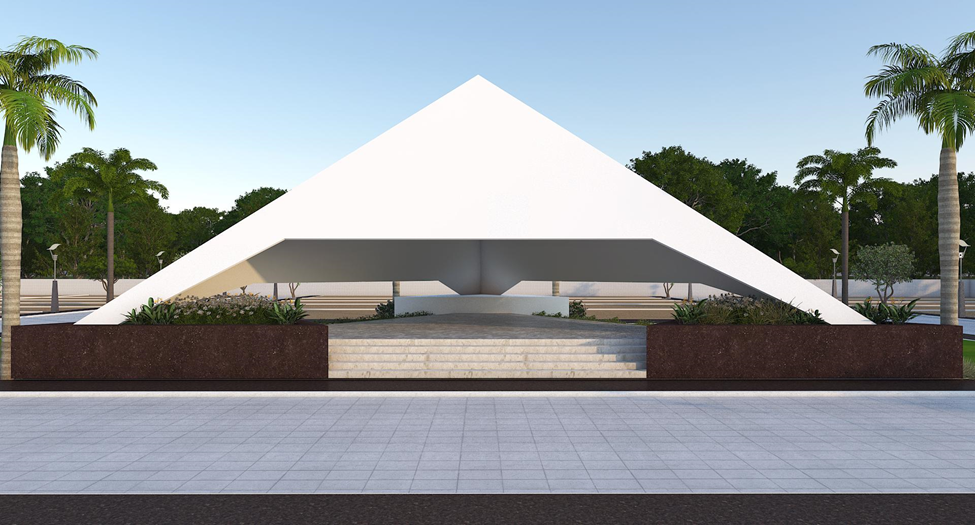 Sprawling Commercial Area: Convenience at Your Doorstep
One of the distinguishing features of Meadows by the Orchard is its sprawling commercial area. Residents will have easy access to a variety of retail outlets, restaurants, and entertainment options, eliminating the need for long commutes. This well-planned integration of commercial spaces ensures convenience and enhances the overall lifestyle experience.
Unique Plot Sizes: Exquisite Homes with Maximum Frontage
What sets Meadows by the Orchard apart from other projects is its offering of unique plot sizes. These plots provide maximum frontage, allowing homeowners to create exquisitely designed homes that perfectly suit their preferences and aspirations. Experience the joy of living in a house tailored to your dreams and desires.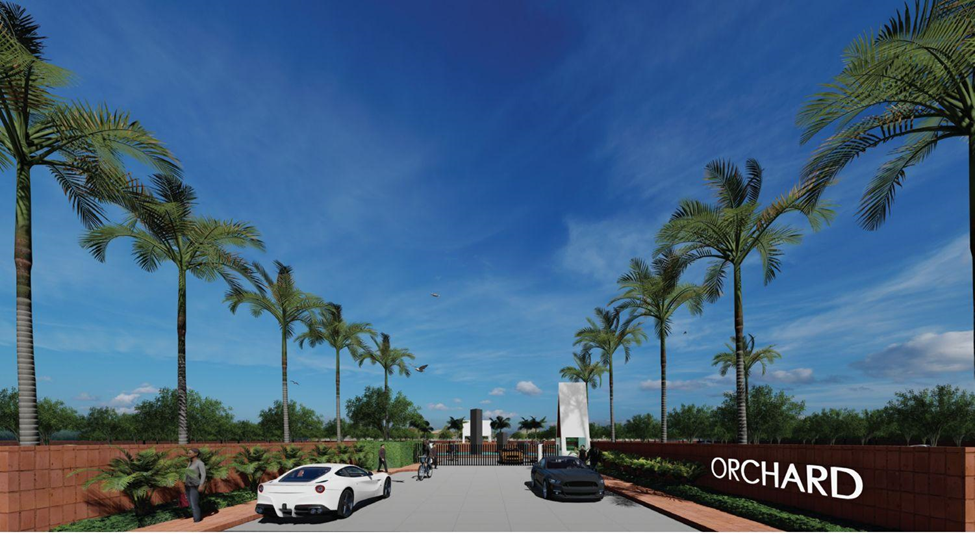 Your Forever Awaits: An Exclusive Opportunity
Meadows by the Orchard presents an exclusive opportunity for individuals seeking their forever home. Whether you are a young professional, a growing family, or someone looking to settle down in a serene and luxurious environment, this project caters to the aspirations of every individual. Don't miss the chance to secure your piece of paradise.
For more information about the project, feel free to call us at 88893 50111. Our team will be delighted to assist you and provide detailed insights into Orchard Meadows.
Promoted By: SAA
Sunil Agrawal & Associates