Discover the Perfect Blend of Shopping, Fine Dining, and Entertainment
SAA recently launched Royal Park, an extraordinary commercial project that brings a slice of metropolitan life to the charming neighborhood of Rau in Indore. With an extensive range of amenities, including a vibrant shopping experience, exquisite dining options, and top-notch entertainment venues, Royal Park is set to redefine the commercial landscape of Southern Indore.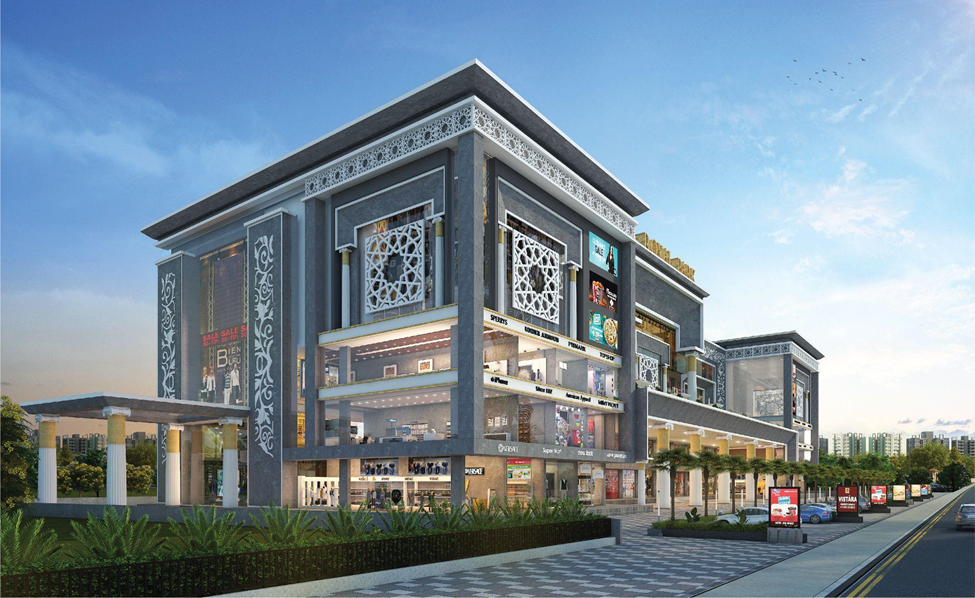 The Crowning Glory of Southern Indore: Unveiling the Highlights
First Retail Space of South Indore: Unmatched Convenience
Royal Park proudly introduces the first-ever retail space in South Indore, offering unparalleled convenience to residents and visitors. With a focus on accessibility, all shops are front facing, ensuring maximum visibility and easy access. Step into a dynamic retail environment that caters to diverse needs and preferences. Whether you're looking for fashion apparel, electronics, home decor, or everyday essentials, Royal Park has it all under one roof.
Largest Front on AB Road: Making a Lasting Impression
Royal Park stands out with its remarkable feature—the largest frontage on AB Road, spanning an impressive 360 feet. This impressive presence not only adds to the allure of the development but also provides businesses with exceptional visibility, creating an indelible brand image. Whether you're an established brand looking to expand or a budding entrepreneur seeking a prime location, Royal Park offers the perfect opportunity to leave a lasting impression on your target audience.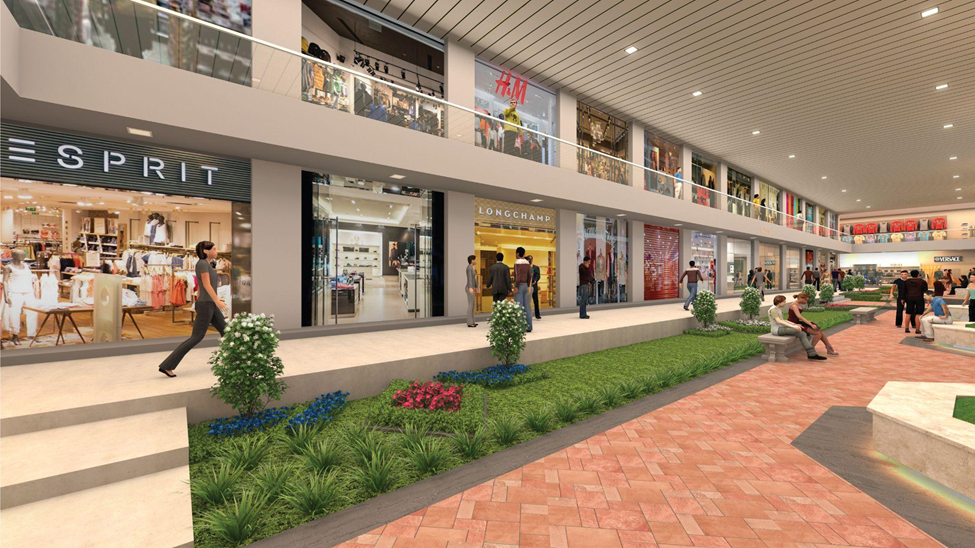 Elevated Convenience: Five Floors and Ample Parking
Spanning five floors, Royal Park offers ample commercial space for businesses to thrive. Each floor is thoughtfully designed to optimize functionality and aesthetics, providing an ideal setting for a variety of businesses. From cozy boutiques to spacious showrooms, the possibilities are endless. To enhance convenience, the project features 2.5 basement levels dedicated to parking, ensuring easy access for customers. With a grand entrance lobby and six high-speed elevators, Royal Park prioritizes comfort and efficiency for all visitors.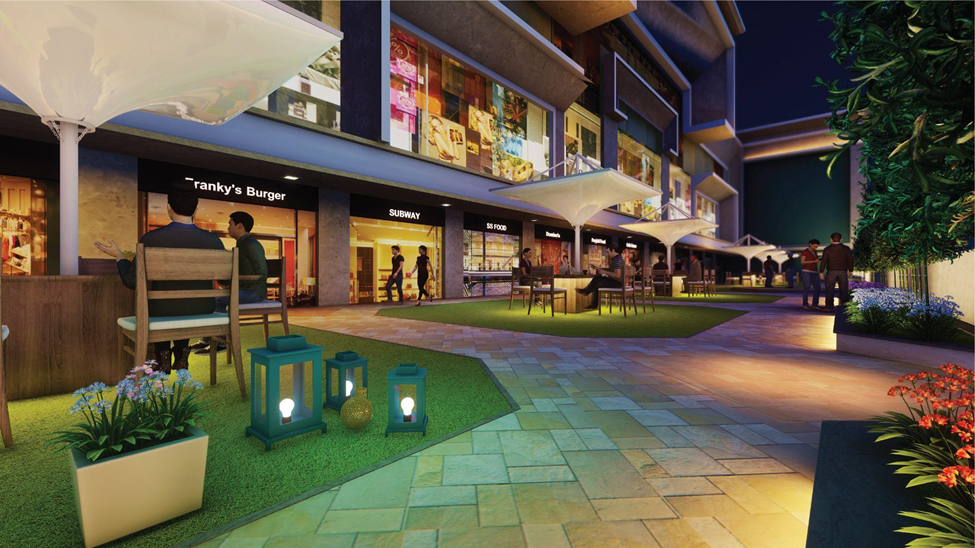 A World of Indulgence: Food Court, Multiplex, and Game Zone
Royal Park presents a world of indulgence with its diverse range of amenities. Experience a gastronomic journey at the food court, where a plethora of flavors awaits. From local delicacies to international cuisines, satisfy your cravings and explore new culinary horizons. For an unparalleled cinematic experience, visit the three-screen multiplex within the premises. Equipped with the latest audiovisual technology, comfortable seating, and a captivating ambiance, the multiplex promises to transport you to a world of immersive entertainment. Additionally, the project includes a game zone, offering entertainment options for all age groups. Engage in friendly competitions, unleash your inner child, and create unforgettable memories with loved ones.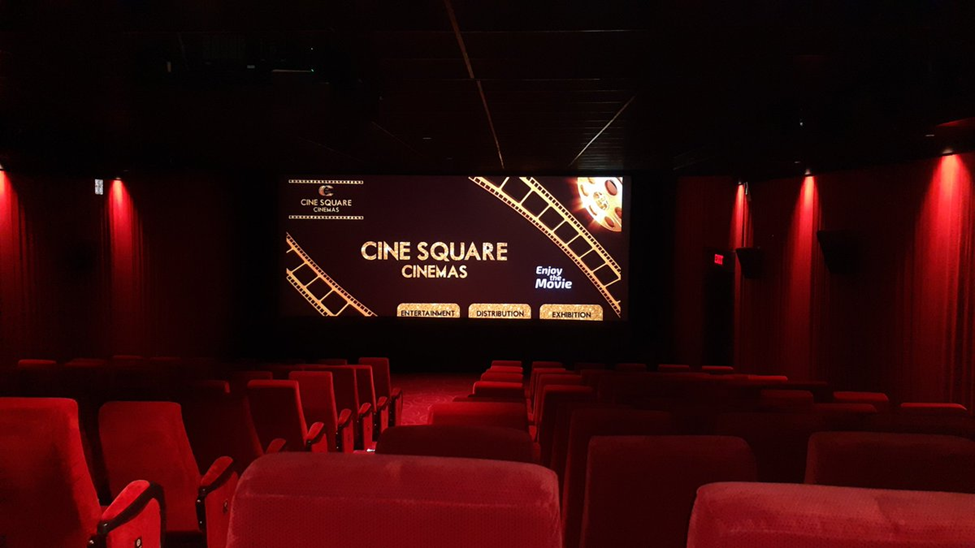 Coming Soon: Cine Square—A Luxurious Multiplex
Adding to the grandeur of Royal Park, the highly anticipated Cine Square is set to become a luxurious multiplex destination. Boasting state-of-the-art facilities and a captivating ambiance, Cine Square will redefine the movie-watching experience in Indore. Equipped with a cutting-edge Dolby digital sound system, over 700 seats, and luxury recliners, Cine Square promises an immersive cinematic journey. Step into a world of larger-than-life visuals, crystal-clear audio, and unparalleled comfort. With a direct lift to the cinema floor, movie enthusiasts can enjoy convenience and luxury like never before.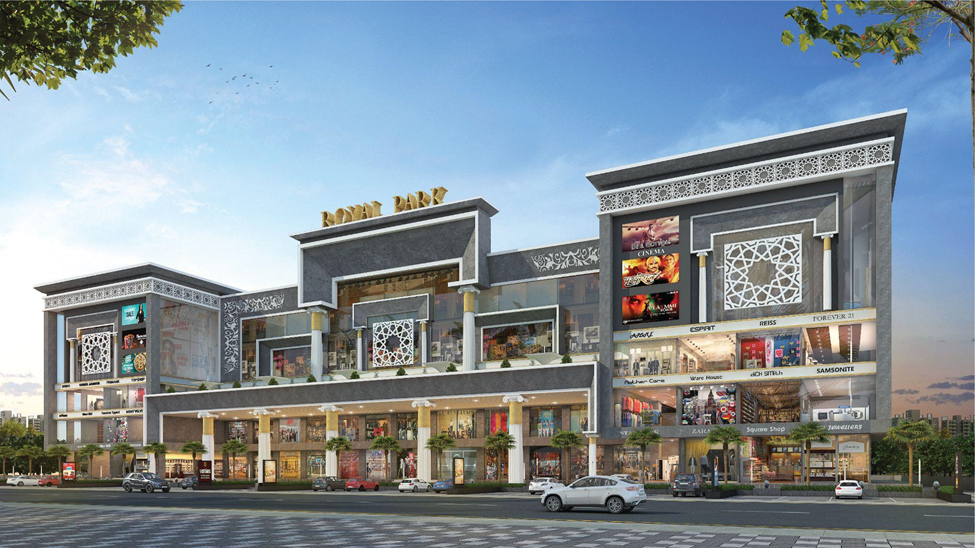 An Ingenious Investment with Royal Returns
Investing in Royal Park is a testament to your foresight and vision. The project's strategic location opposite Emerald Heights International School on AB Road ensures a steady stream of potential customers. The thriving residential and commercial neighborhood of Rau, coupled with the development's unique features and amenities, positions Royal Park as an ingenious investment opportunity. Whether you're an investor seeking promising returns or a business owner aiming to establish a thriving presence, Royal Park offers the perfect platform to achieve your goals. By capitalizing on the growing demand for retail, dining, and entertainment options in Southern Indore, Royal Park presents a gateway to success and prosperity.
Glimpses from the LIVE Site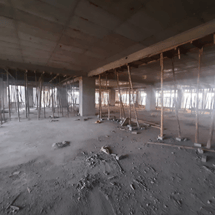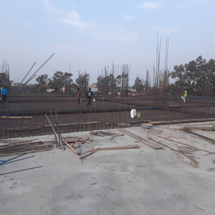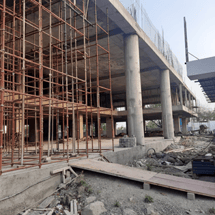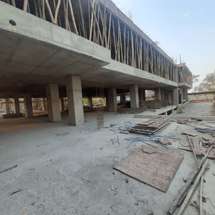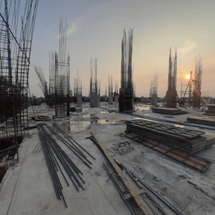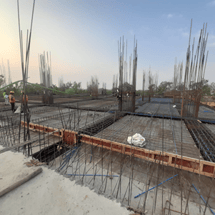 To learn more about Royal Park and explore the endless possibilities it holds, feel free to contact SAA commercials at 6269 500 500. Their dedicated team of experts will be delighted to provide you with detailed information, assist you in making informed decisions, and guide you through this exceptional investment opportunity.

Elevate your lifestyle, embrace the vibrancy of metropolitan living, and experience the allure of Royal Park in Rau, Indore.